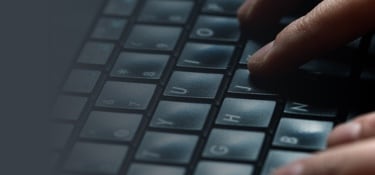 Identity thieves and cybercriminals value your identity. They can profit from your personal information by committing identity fraud — to open credit card accounts, obtain loans, and more — all in your name. Learn how to spot and help protect against identity theft.
Interested in learning more?
Disclaimer: The content on this site is meant to provide general educational information to consumers. The topics covered in particular articles do not necessarily reflect whether a certain type of crime, fraud, or threat may be covered by the Norton and/or LifeLock offerings. Remember that no one can prevent all identity theft or cybercrime, and that LifeLock does not monitor all transactions at all businesses. Please review complete Terms during enrollment or setup.
Start your protection,
enroll in minutes.
Copyright © 2023 Gen Digital Inc. All rights reserved. All trademarks, service marks, and tradenames (collectively, the "Marks") are trademarks or registered trademarks of Gen Digital Inc. or its affiliates ("Gen") or other respective owners that have granted Gen the right to use such Marks. For a list of Gen Marks please see GenDigital.com/trademarks.