Social Media Security Resources
Whether you're posting, tweeting, or just following people who do, you want to make sure you're doing it smartly. Sharing too much information online can put you at risk of identity theft. Be careful out there!

SOCIAL MEDIA SECURITY RELATED ARTICLES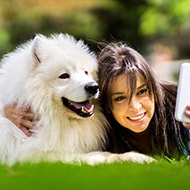 Start your protection,
enroll in minutes.
Copyright © 2023 Gen Digital Inc. All rights reserved. All trademarks, service marks, and tradenames (collectively, the "Marks") are trademarks or registered trademarks of Gen Digital Inc. or its affiliates ("Gen") or other respective owners that have granted Gen the right to use such Marks. For a list of Gen Marks please see GenDigital.com/trademarks.